Author ········· Edgar Allan Poe
Medium ········· Print
Published ······ July 1845
Language ······· English
Black Power Naps Park / Parque Siestas Negras
by Navild Acosta and Fannie Sosa
October 24 - December 10, 2020
Location: Sweet Pass Sculpture Park at 402 Fabrication Street in West Dallas (75212)


The exhibit is free and open to the public every Wednesday, Friday and Saturday from 3 p.m. to 7 p.m. by appointment please contact Everton Melo,

emelo@smu.edu

or 214-768-4439.

Black Power Naps Park/Parque Siestas Negras is an interactive multi-sensory outdoor installation at Sweet Pass Sculpture Park that offers rest as a form of reparation. "It invites visitors to lounge, reclaim idleness and consider the power and energy that has been exhausted from those who are Black, Indigenous and people of color (BIPOC)," said Acosta and Sosa. "It also looks at historical records documenting the deliberate fragmentation of restorative sleep patterns to subjugate enslaved people." Black Power Naps has been presented in cities such as Miami and Madrid; this is its first outdoor exhibition. The installation features hammocks and mounds of grass in yonic shapes that welcome multiple resting bodies amid a serene soundscape of wind chimes and a soothing playlist.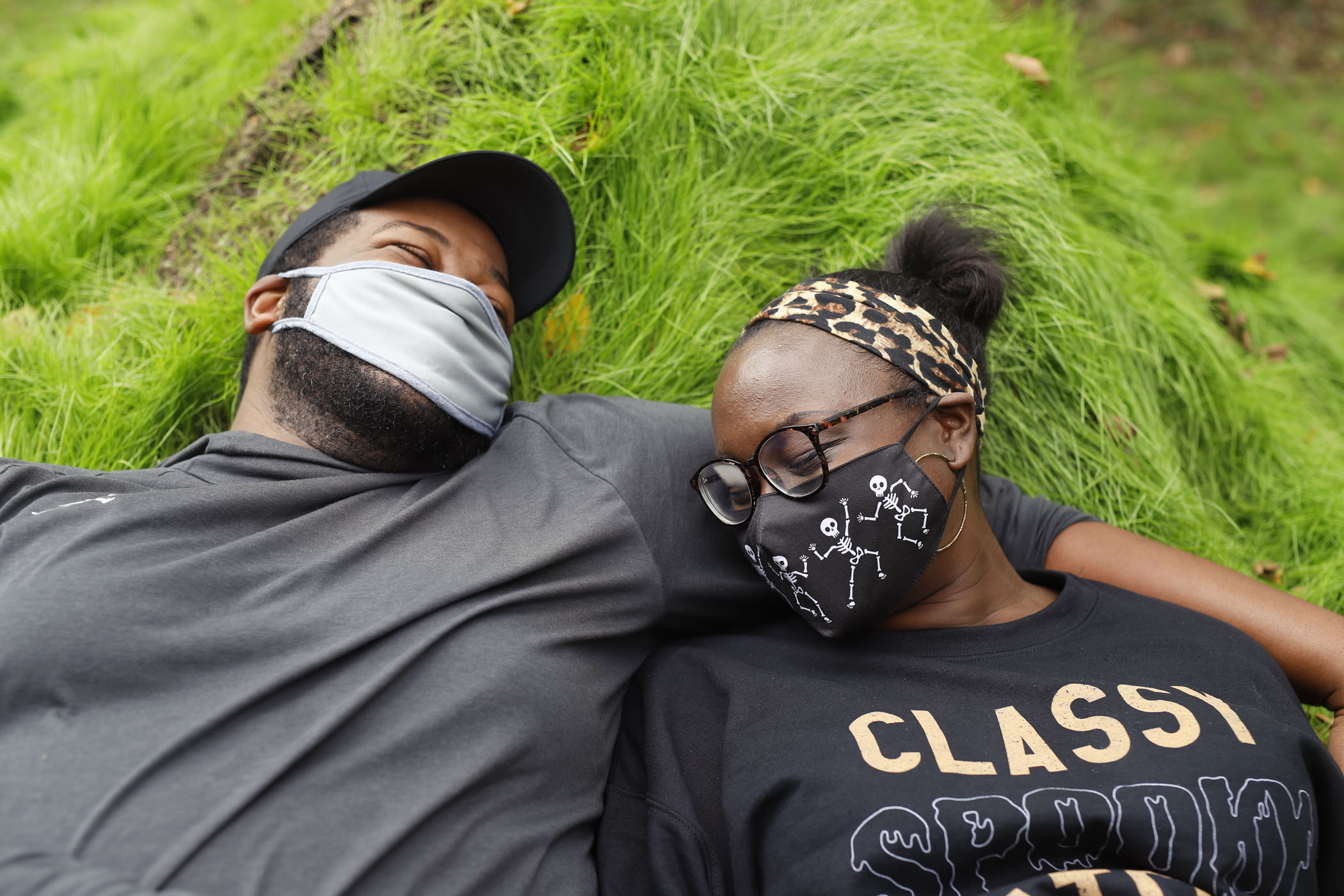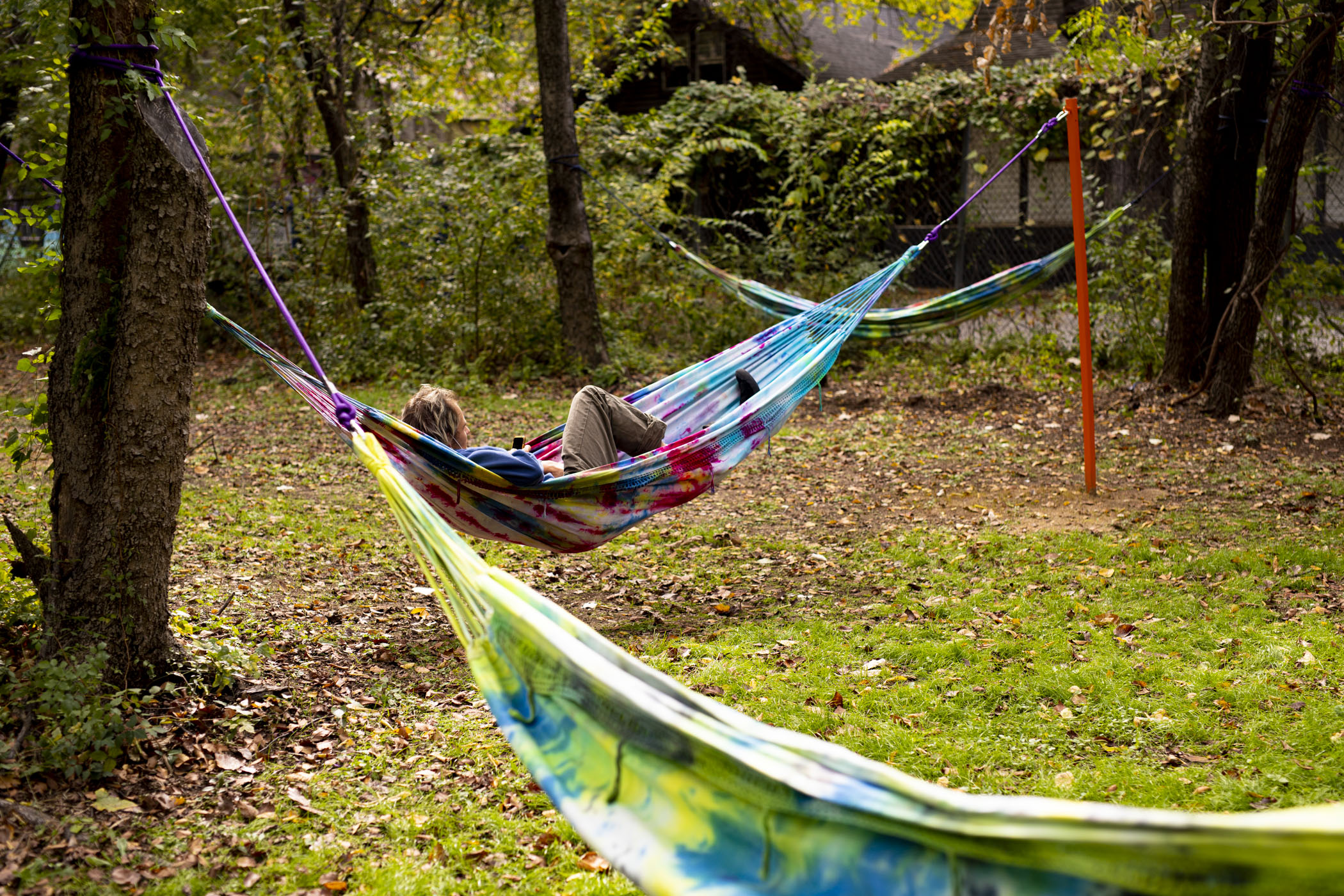 Images courtesy of the artists by Avi Avion, Xeno Rafael and Ciara Elle Bryant




Curated by Ignite/Arts Dallas Director Clyde Valentín and SMU Pollock Gallery Director Sofia Bastidas Vivar.



About Fannie Sosa

Fannie Sosa is an internationally lauded interdisciplinary artist, scholar and activist currently working on a co-directed French and Brazilian Ph.D. called Twerk/Torque: Using Pleasure and Manufacturing Resilience in the Atlantic World. Her Afro-diasporic and Indigenous ancestry has informed her many years of research, performances and teachings. Sosa's work focuses on developing pleasurable methodologies using vibrational and sonic therapy, movement practices that liberate the core and transformational social-justice-centered publications. Her performance work has been produced by the Tate Modern, Matadero Madrid and Wiener Festwochen. Sosa's current artistic projects include Black Power Naps, Pleasure is Power, Consent Improvisation, and screen writing a new television series.

About Navild Acosta

Navild Acosta is a multi-award-winning and internationally acclaimed multimedia artist and activist. His identities as non-binary, transgender, queer and Afro-Latinx have continuously inspired his community-based work. Acosta's performance work has debuted in various institutions nationally and abroad, including the Tate Modern, MoMA PS1, the New Museum, Matadero Madrid, Tanz im August, Kunst-Werke Institute for Contemporary Art, Wiener Festwochen, David Roberts Arts Foundation, Kimmel Center for the Performing Arts, The Studio Museum in Harlem and McGill University, among others.